Dog adoption evening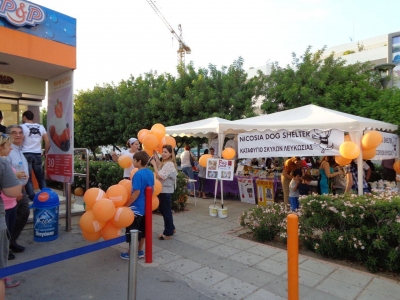 PAPAFiLiPOU Luna Park in cooperation with Nicosia Dog Shelter organised on Friday evening the 13th of June adoption evening! The event took place on Themis Drakos Park, next to the Luna Park.
During the event, visitors had the chance to play with the shelter's dogs, draw on T-shirts and make ice cream from various ingredients.
PAPAFiLiPOU Luna Park awarded the three children who created the "best" ice cream.
During the event the Shelter managed to raise a respectable amount of money from visitors' donations and from various handicrafts that sold during the event. The most important thing, which was the aim of the event, was that ten puppies found a place to go.
Our company is more than happy to have contributed with all possible and available means to the Shelter's efforts.