Nostalgia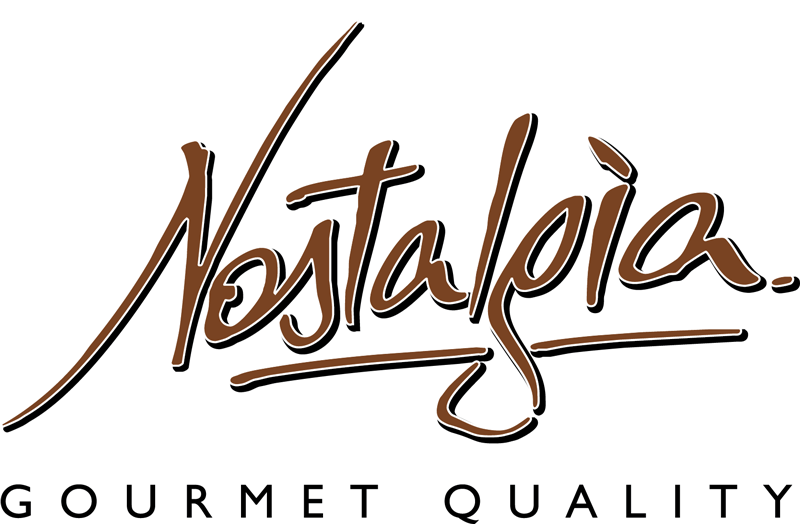 Enter the delightful world of luxury ice cream. See why Nostalgìa® is known among ice cream connoisseurs as the best tasting super-premium ice cream available anywhere. Discover our tempting range of International and Mediterranean flavours. Learn everything about our super-premioum ice cream Nostalgìa®.
We called our super-premium brand Nostalgìa®, to convey the distinctive atmosphere of the old-world traditions and craftsmanship to which we remain dedicated.
Nostalgìa® is all natural gourmet ice cream, made the old fashioned, traditional way and using only fresh whole milk, fresh cream, fresh eggs and the finest, all natural flavouring ingredients from around the world. We add nothing to our gourmet ice cream to interfere with purity and freshness… no preservatives, no colourings, no artificial ingredients of any kind. As you would expect, our ice cream is suitable for vegetarians and is perfectly free from genetically modified organisms, GMOs. Nostalgìa® is pure and perfect, the way ice cream should be.
Nostalgìa® is not just limited to its natural purity. It is also renowned for its unique taste. Whether it's pure Madagascar vanilla extract in our Vanilla, Belgian milk chocolate in our Chocolate Chip, or rich Dutch cocoa and chocolate liquor in our Chocolate, Nostalgìa® never compromises on flavour!
 
As far as our fruit sherbet is concerned, we never use concentrated fruit juices, preservatives, artificial ingredients or gelatines. Nostalgìa® gourmet sherbet is a naturally pure and refreshing frozen dessert, made with only freshly picked, ripe fruits.
Nostalgìa® exceeds all industry standards, both written and implied, for premium ice cream. In contrast to a 4-hour ageing period required by law, our ice cream mix is aged for at least 24 hours, achieving the finest texture and palatability. Our luxury ice cream is far higher in flavour and much lower in sugar than most brands. We add less air and more cream to it, creating a denser, richer, creamier product. More importantly, all of our milk and cream come from cows not treated with antibiotics or synthetic growth hormones, rBGH.
Nostalgìa® has rightfully earned its reputation among ice cream connoisseurs as the best tasting super-premium ice cream available. Once you taste it, you will understand!