Our Vision & Mission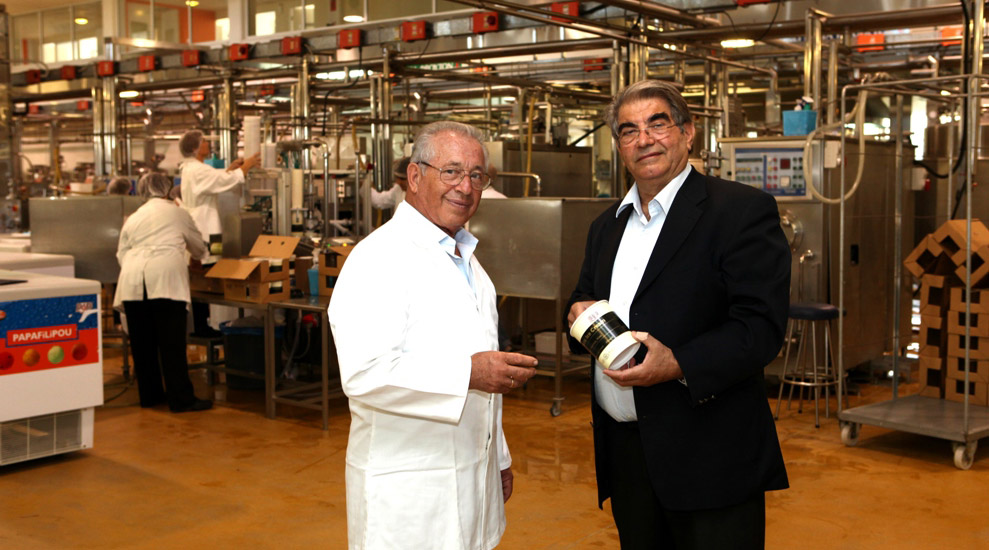 Our Vision:
«Our Vision is the preservation and further strengthening of our leading position in the local market and a substantial presence abroad while always maintaining respect for the consumers, our people and the quality of our products».
Our Mission:
Our company's mission revolves around four basic axes:
Our products
Our customers
Our people
The accomplishment of a sound financial basis of profitable growth.
Our Products:
«We create all natural ice cream and related products, using only the purest, farm fresh ingredients and the finest, all natural flavourings from around the world. We serve ice cream lovers locally and internationally, offering a 100% pure indulgence».
Our Customers:
«We care and respect our customers. Our aim is the continuous provision of the finest quality, all natural ice cream and related products in a tempting range of international and Mediterranean flavours, and the thorough servicing and satisfying the needs and demands of our customers».
Our People:
«We support our people and they support us. Our goal is to create a safe, healthy and pleasant work environment in which every employee, colleague would enjoy equal opportunities of advancement. Furthermore, our people should also be able to be encouraged and motivated so that everyone could feel contented, develop and evolve according to their effort, interest and own value».
We aim to achieve the best financial results of our efforts:
«The achievement of a sound financial basis of profitable growth of our company comes as the reward of our efforts. Our intention and aim is that this financial bonus will not be enjoyed by the shareholders alone. It is a reward that will also be shared amongst the rest of the managers and the company's personnel according to their value, effort and performance».