Live link with Love Fm!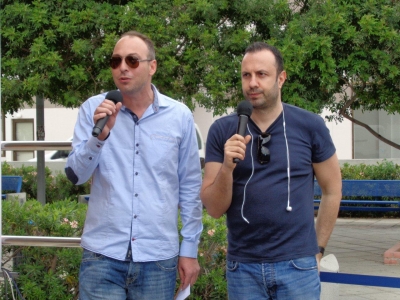 On the 26th of April 2014, PAPAFiLiPOU Luna Park, did a live link with Love Fm music station. For two hours, taste and music became one with Tasos Trifonos and Loizos Michailides as the hosts.
A lot of people came by and they enjoyed for free the new PAPAFiLiPOU Frozen Yogurts: Strawberry Swirl and Forest Fruits Swirl as well as the fat free ice cream. The young children had fun with Mickey and Mini.