IN Business Awards 2013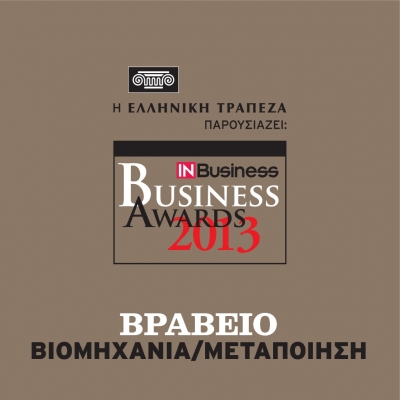 At a glamorous night, IN Business magazine held for the 6th time the IN Business Awards where people and companies of Cyprus business sector are awarded. Our company was among the candidates and PAPAFiliPOU Ice Cream won for the second time in the IN Business Awards, with the first one being in 2011 winning the New Product award for producing Nostalgìa®, the first lactose free ice cream in Europe.
Papaphilippou & Patisserie Panayiotis Ice Cream Ltd won an award for the Manufacturing sector in this 6th IN Business Awards ceremony.
It's important to note here that candidates are selected by a panel of judges and the winners are jointly decided by the public and the panel.
Marketing Manager, Mr. Yiannos Christoforou, received the award from the Minister of Foreign Affairs, Mr. Ioannis Kasoulides, and the President of the Cyprus Employers and Industrial Federation, Mr. Filios Zachariades.
Our company keeps creating, innovating and contributing in Cyprus economy by buying local fresh milk, fresh cream, fresh eggs and fresh fruits.