Gastronomia - HoReCa Exhibition 2014
Tuesday, 18 February 2014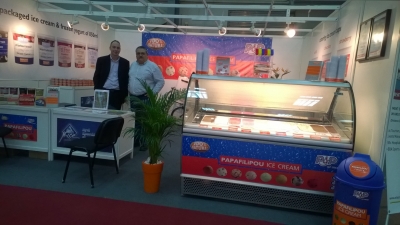 GASTRONOMIA / HORECA CYPRUS 2014 was held from the 14th to 17th of February. The exhibition was organized by the Cyprus Chamber of Commerce and Industry, Cyprus State Fairs Authority, Arvani Investments and the Cyprus Chefs Association and under the auspices of the Ministry of Energy, Commerce, Industry and Tourism.
The exhibition is organized in order to give the opportunity to any professionals who are engaged in the hotel industry, restaurants, cafeterias, entertainment areas, mass catering and food industry in general, to show and promote their products and service. Moreover it brings them into direct contact. This exhibition also gives the opportunity to the Cypriot businesses in the food industry to be informed about the latest developments and innovations in the field of culinary, pastry and baking but also at the kitchen equipment and machines and equipment for hotels and restaurants.
Our company participated successfully in the event.