3rd Pan-Hellenic Innovation & Growth Convention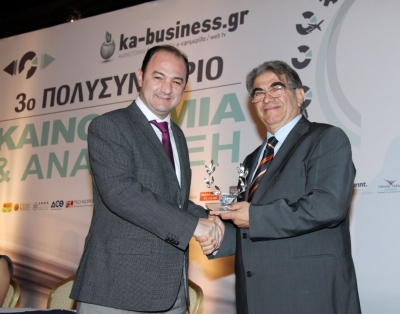 One more award for our Company, this time from Greece. Our Company was honoured in the 3rd Pan-Hellenic Innovation & Growth Convention, organised by the online channel ka-business.gr.
In the Convention held in Thessaloniki on the 9th of November 2012, Mr. Papaphilippou was present, since Cyprus was the country of honour and our company was honoured for its contribution to the development of entrepreneurship for making lactose free ice cream for the first time in Europe.
The topics discussed at the Convention were the investment opportunities in the midst of economic crisis and missed opportunities and future prospects. Moreover, it was presented a nationwide survey on the entrepreneurship and its prospects. Other topics discussed were women entrepreneurship, tourism, innovations and the role of journalists and other new media.